This creepy collection of Monster Pops is sure to please. Besides, it's a chance to take a big ol' bite out of a favorite (or most feared) Halloween creature-Witch, Mummy, Skeleton, Vampire and Frankenstein-each one molded from creamy milk and white chocolate. Net wt. 1.5 oz. ea.
Set 5 Chocolate Halloween Pops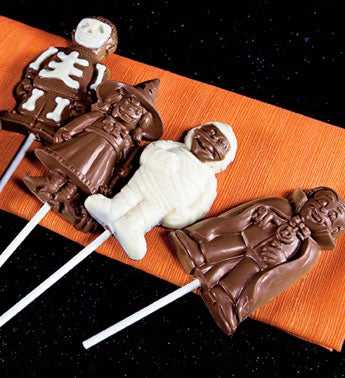 Hurry Avail 5% Discount Now!
What is your Favorite Halloween Candy? Vote now and get $100 Worth of your Favorite Candy FREE!!!